Cohort Application¶
The Cohort Application (CohortApp) module facilitates the exploration and construction of cohorts on experiments metadata and structured clinical data using standard ontologies such as the Human Phenotype Ontology (HPO_), the Orphanet Rare Disease Ontology (ORDO_) and Online Mendelian Inheritance in Man (OMIM_).
Below we explain how to use the application and how to create a cohort. If you have any questions, please contact our helpedesk via help@rd-connect.eu. For any feedback on this application, please contact alberto.corvo@cnag.crg.eu.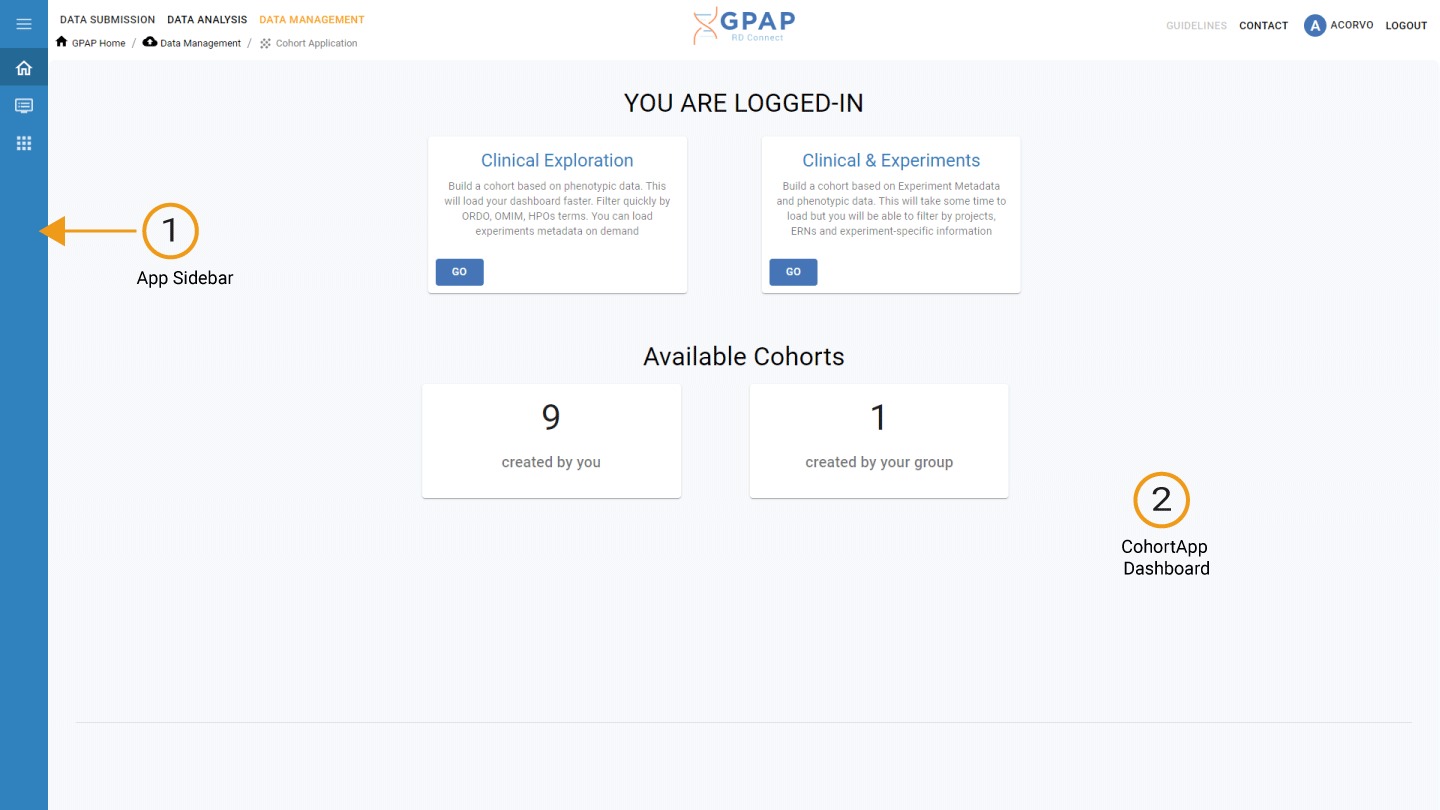 Left side-bar (1) - Side-bar to navigate the CohortApp Application
Personal Dashboard (2) - Your main dashboard when you enter the CohortApp. You can see previously saved cohorts by you or your group.
Views¶
The CohortApp is made of 4 main views:
Overview: Where you can start filtering your experiments and participants by clicking on the aggregation items,

Clinical Exploration. This is the main view to filter by Diagnosis (ORDO terms), Symptomps (HPOs), Molecular Diagnosis (OMIM),

Tabular View, it shows the current cohort in tabular format, and

CohortVis, where you can review your steps and go back and forth in your cohort construction

In every view, the toolbar stays visible to allow to save the cohort, reset the filters, view current filters, and view saved cohorts. We discuss these options in the Operations section.